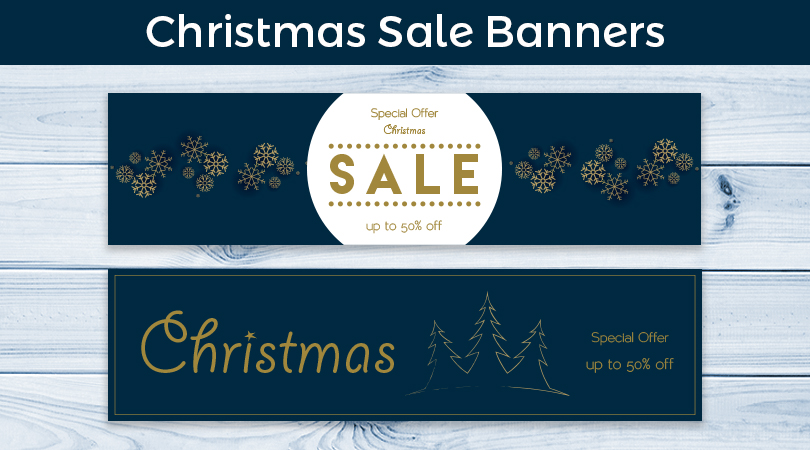 Do not ever underestimate the importance of digital marketing and how it can make a brand stay ahead in the game if all the marketing strategies are planned efficiently. In addition to all the other types of digital marketing, web banner is a game changer. Thank goodness that Google etc. have become so smart that an online user is tracked, targeted and re-targeted through web banners.
We have always liked how web banners look appealing and are enough to attract the attention of the users – which is why, it is very important to design high quality web banners and to make sure that the Call to Action (CTA) is clearly visible on the banners.
Since Christmas is the time of merry making and lots of parties and holidays, the best a brand can do during this time is to announce sales for the customers. A lot of people exchange gifts among their friends, family members and colleagues so it always comes as a relief to know that their favorite brands are on huge sales which should not be missed.
To make sure that you or your client do not lag behind in announcing Christmas sales effectively, we have created intriguing web banners for you. These web banners are available in two formats; Ai and EPS and are designed with warm colors which will definitely attract existing as well as potential customers / consumers.
And if you want to make changes on the designs in terms of colors and font then you can easily do so as these files are editable. You can also make changes to go with the brand persona. So what are you waiting for? Get your hands write papers on the Christmas sale web banners and create amazing banner ads for yourself or for your clients. Good day!
Free Christmas Sale Web Banners In Ai, EPS Format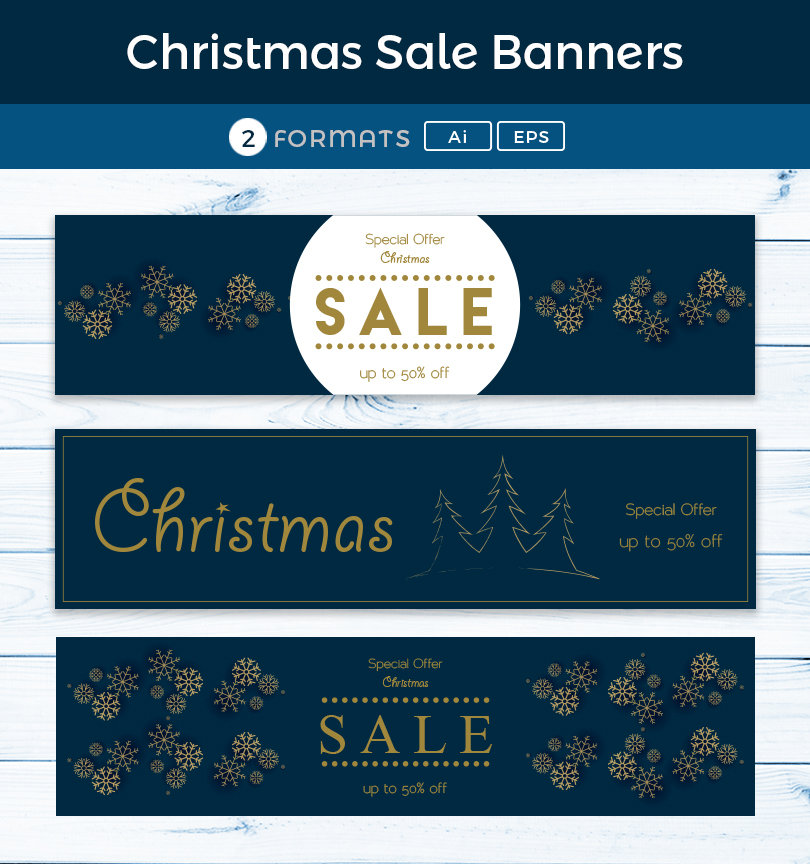 First Version: (Ai, EPS Format)
For Single Project only
Second Version: (Ai, EPS Format)
For 5 – 10 Projects
Third Version: (Ai, EPS Format)
Unlimited Projects
Specifications:
Banner Size: 790 x 250 Pxl
File Type: Ai, Eps
Software Version: Illustrator CS6
Resolution: 300 dpi
File Size: 3.45 Mb
File Format: 7-zip