No one can deny the importance of digital marketing and the impact it has on making the consumers and clients know about a brand. But we still cannot ignore the importance of print marketing. Though the potential consumers cannot get in touch with the brands instantly but they will at least consider a brand or company for its products / services.
We will share some create tips with you to create amazing high quality Invitation flyer design templates. So continue reading to know more.
Use a flyer to announce a special event like a wedding, sale, merger, branch openings, job hiring etc.
Choose a theme of the flyer in accordance with the event's nature as well keeping in mind the brand persona.
The message should be of bigger and wider and must be placed at a visible position so that no one finds it difficult to know which event it is specifically for.
Flyer is a medium of direct approaching so make sure that you distribute to the correct audience.
The main message should be highlighted and supported with one or two relevant pictures.
If the flyer is in the hands of your customers or clients then know that half of our marketing job is already done. And that is the best part about a printed flyer.
Make sure that the layout and colors of your flyer template design are capable of grabbing attention.
Create a reader friendly template using vectors, icons and necessary design elements.
To make the flyer more interesting. You might want to add some incentive in the design like a discount code or a voucher etc.
These are some of the tips which can be followed for creating flyers for multiple reasons. We are sure that you will design awesome stuff keeping in mind the necessary things and by using your creative skills.
Wedding Invitation Flyer Design Template in PSD Format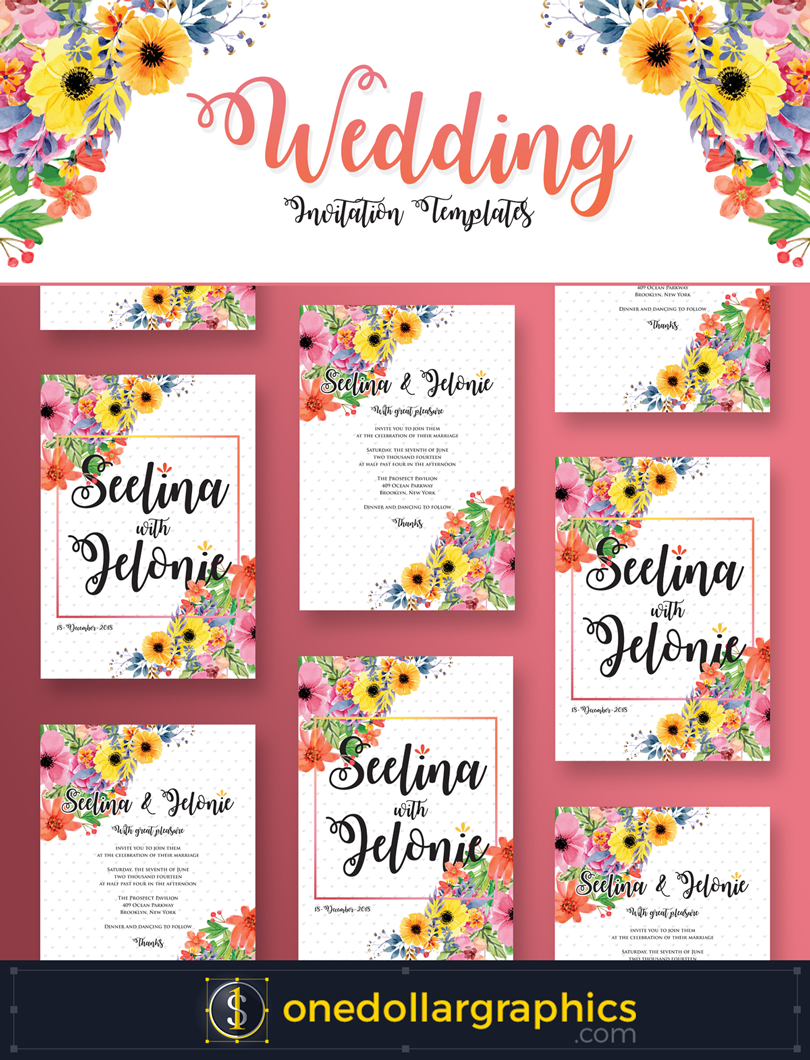 First Version: (Property Flyer Template Ai File)
For Single Project only
Second Version: (Property Flyer Template Ai File)
Up to 5 Projects
Third Version: (Property Flyer Template Ai File)
Unlimited Projects
Specifications:
Flyer Design Size: A4
File Type: PSD
Software Version: Illustrator CS6
Resolution: 300 dpi
File Size: 3.5 Mb
File Format: 7-Zip
Extract only With: 7-Zip
Download free > Flyer Mockups