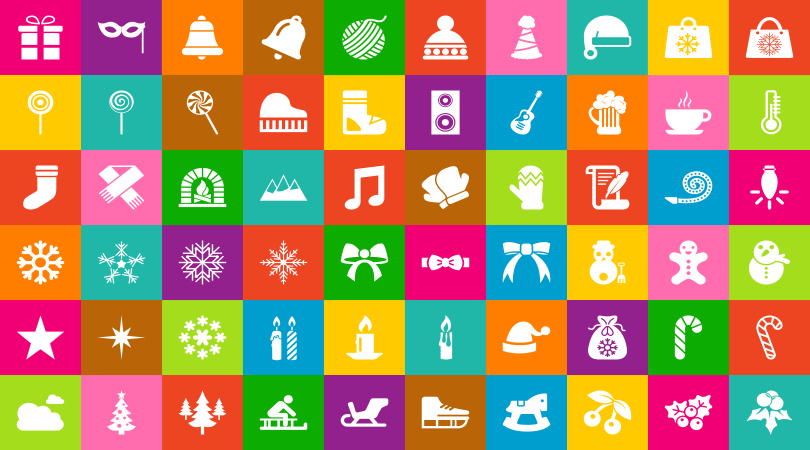 Time flies and sometimes its speed is so fast that proactive individuals are planning the upcoming events and design ideas which are related to the Christmas season. Winters, red, golden and green colors, beautiful presents and amazing parties – everyone wants to be a trend setter in their own capacity.
You must have seen corporate offices and brands, digital marketing agencies and small companies who want to come up with unique and extremely engaging content in the shape of print and digital ads, promotions, gatherings and what not. And we all are aware that every single event needs to be marketed and promoted efficiently and effectively.
So to make sure that no company or brand happens to have their designs created on the eleventh hour; our amazing graphic designers have created these beautiful flat icons on the formats of Ai, EPS and PNG.
There are many different Christmas icons available in this set for example; candle, cake, donut, bell, gift, whistle, discount and so many more. The maximum size of these icons is 1024 px. These flat icons are the best solution to your every Christmas related project. Yay!
These icons can be used for designing social media posts, marketing advertisements for both digital and print media, greeting cards, billboards, signage, store banners, announcement banners for sales and promotions of the brands, brochures, flyers even calendars having the theme of Christmas and everything that would need the Christmas related icons.
By using these icons, we can bet that each design you are going to create, you will make your project amazingly beautiful and attractive. Feel free to download these free flat icons for your work and design the best of the creative for yourself and for your clients' projects.
Free Flat Beautiful Christmas Icons in Vector Ai, EPS & PNG Format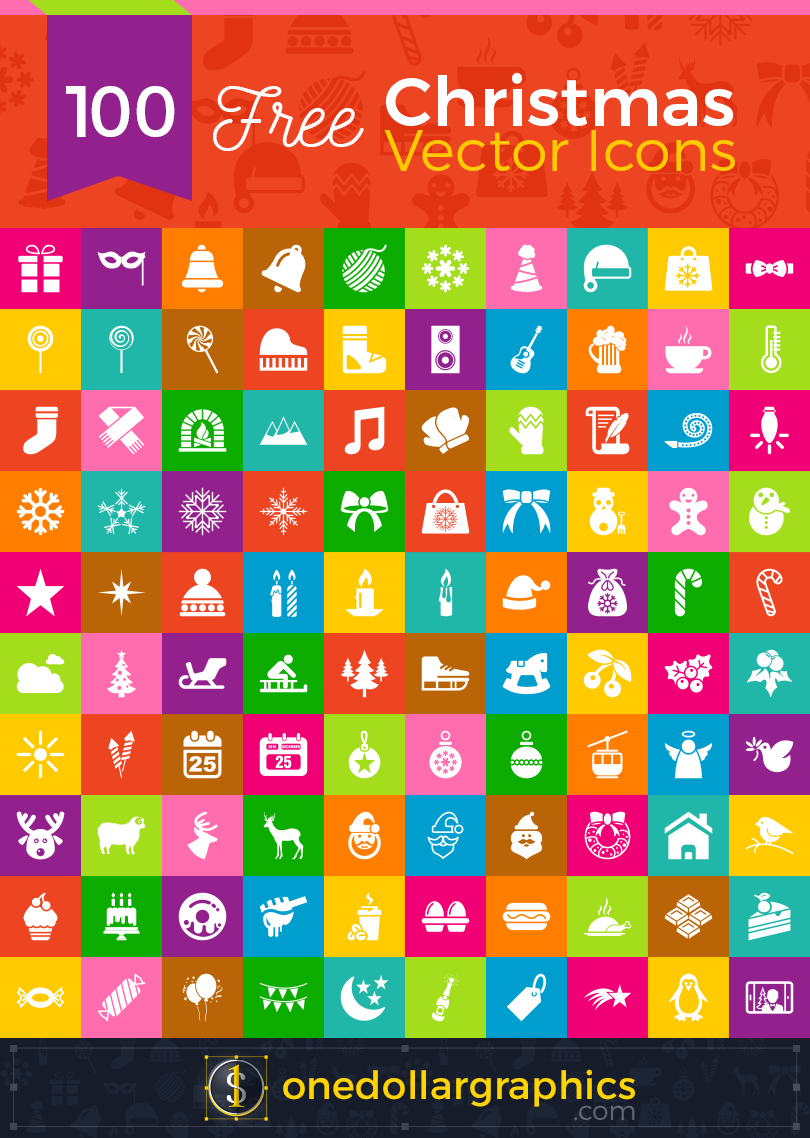 Following Icons Are Included In This Christmas Icons Set:
Christmas Gift Icon
Christmas Party Props Icon
Christmas Bell Icon
Christmas Knitting Ball Icon
Xmas Cap Icon
Christmas Birthday Cap Icon
Christmas Shopping Icon
Christmas Shopping Bag Icon
Christmas Suckers Icon
Christmas lollipops Icon
Christmas Music Icon
Christmas Piano Icon
Christmas Speaker Icon
Christmas Guitar Icon
Christmas Drink icon
Christmas Coffee Icon
Christmas Temperature Icon
Christmas Stockings Icon
Christmas Muffler Icon
Christmas Chimney Icon
Christmas Snow Mountain Icon
Christmas Gloves Icon
Christmas Mittens Icon
Christmas Whistle Icon
Christmas Carols Icon
Christmas Hymns Icon
Christmas Letter Icon
Christmas Lights Icon
Christmas Flakes Icons
Christmas Star Icon
Christmas Candy Cane Icon
Christmas Candle Icon
Christmas Bow Icon
Christmas Santa Claus Icon
Christmas Bauble Icon
Christmas Ginger Bread Cookie Icon
Christmas Snow Icon
Christmas Mistletoe Icon
Christmas Wreath Icon
Christmas Skating Shoe Icon
Christmas Ribbon Icon
Christmas Snowman Icon
Christmas Tree Icon
Christmas Skiing Shoes Icon
Christmas Rocking Horse Chair Icon
Christmas Night Icon
Christmas 25 December icon
Christmas Calendar Icon
Christmas Balls Icon
Christmas Morning Icon
Christmas Angel icon
Christmas Bird Icon
Christmas Peace Symbol Icon
Christmas Sheep Icon
Christmas Deer Icon
Christmas Reindeer Icon
Christmas Dove Icon
Christmas Father Icon
Christmas House Icon
Christmas Sparrow Icon
Christmas Ice Cream Icon
Christmas Cake Icon
Christmas Donut Icon
Christmas Hot Coffee Icon
Christmas Burger Icon
Christmas Eggs Icon
Christmas Roast Icon
Christmas Food Icon
Christmas Chocolate Icon
Christmas Desserts Icon
Christmas Sugar Cookies
Christmas Cheese Cake Icon
Christmas Candies Icon
Christmas Buntings Icon
Christmas Balloons Icon
Christmas Firecrackers Icon
Christmas Discount Icon
Christmas Message Icon
Christmas Kiwi Bird Icon
Free Version: (Ai + EPS + PNG Icons)
Free for Personal & Commercial Projects (License included in file)
Specifications:
Maximum Icons Size: 1024 px
File Type: Ai, EPS & PNG
Software Version: Illustrator CS6
Resolution: 72 dpi
File Size: 5.5 Mb
File Format: Zip