I am a big fan of pizza, I mean—I just crave for it all the time. This triangle piece of pizza is my life. Only the look of it makes my hunger pangs blow. Well this is not only me; it is enjoyed by all and sundry. The rich the poor, the happy the sad, the man the woman, the young the adult and even little kids love it to the most.
Lets come to our point marketing an eatery through exciting marketing materials is one of the most effective and guaranteed ways to reach out to potential and existing customers. An eatery's print material can be used for featuring a lot of things for example; a new food item launch, menus, food deals and packages, festivals' celebrations and for a lot of other things as well.
Today we are talking about a vintage pizza flyer template design and know that this design is making us drool – why you ask? Because, we love pizza and we know that you too love it. Because on any given day, pizzas are the ultimate best.
An eatery which is going to launch soon tried its best to make the way in the market by their marketing strategies and well designed and executed marketing materials. Same is the case with an already existing eatery which has to 'live' up to the mark of its customers. No matter what, an attractive flyer design will always come for the rescue for both types of the eateries which are mentioned above.
This flyer design template has everything on it which is important to have on a flyer – a picture of the pizza, name of the eatery and a call to action. Other than these, the design elements which are used make this flyer vintage as well attractive.
The size of this vintage flyer design template is A4 and you can easily purchase the PSD file from our website. Download the file right away and make changes which are the requirements of your design project.
So we say, stop wasting time in deciding. Get your hands on this design template and create the best of the vintage pizza flyers without spending a lot of time and energy. This looks delish, appetizing and so damn mouthwatering. What you think?
Vintage Pizza Flyer Template Design PSD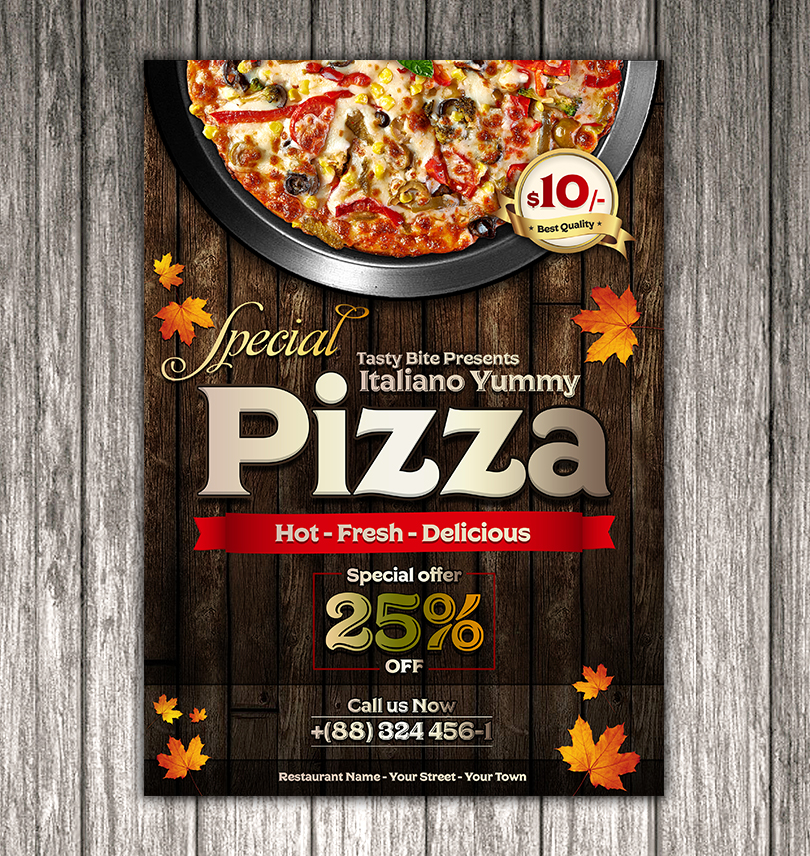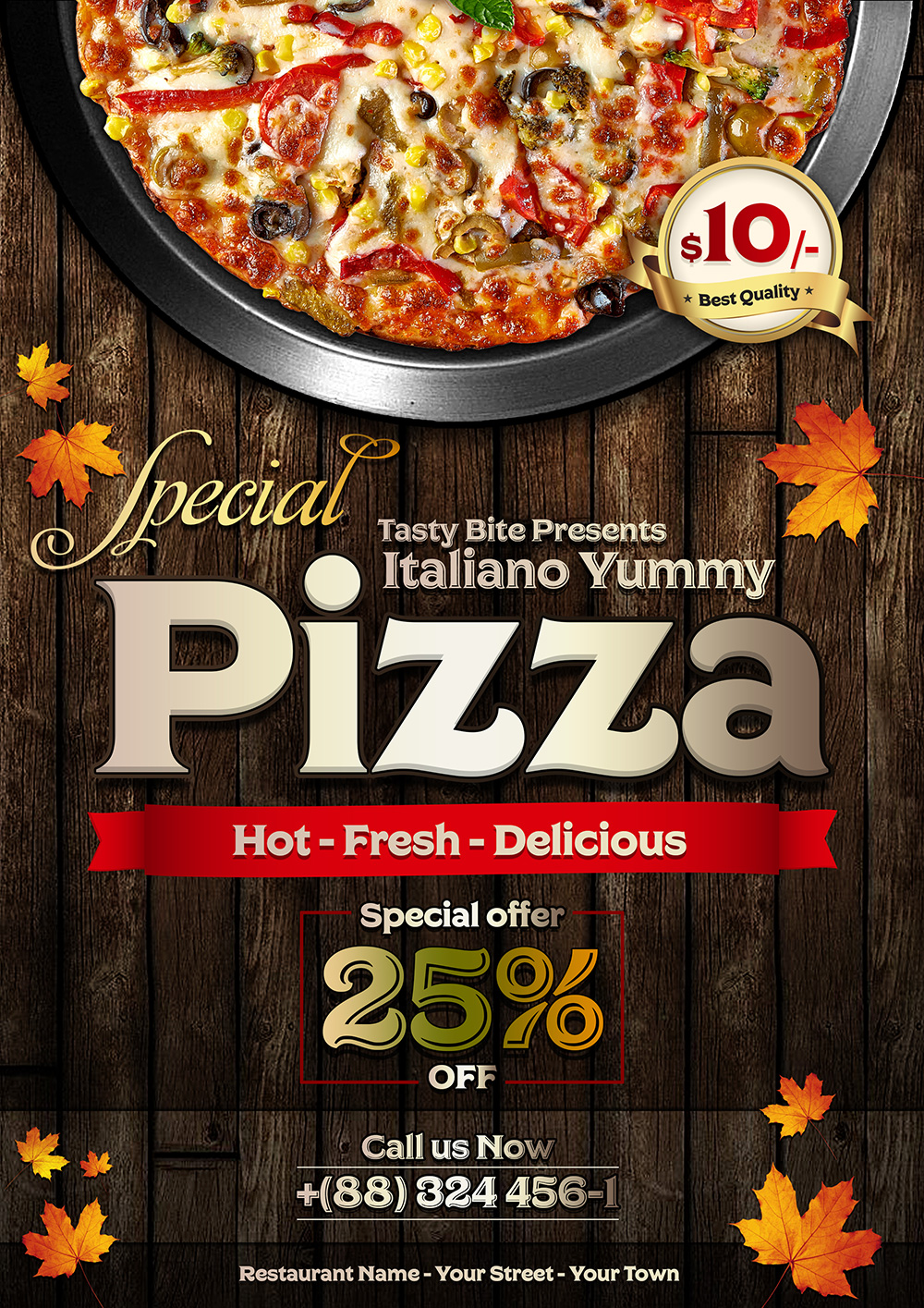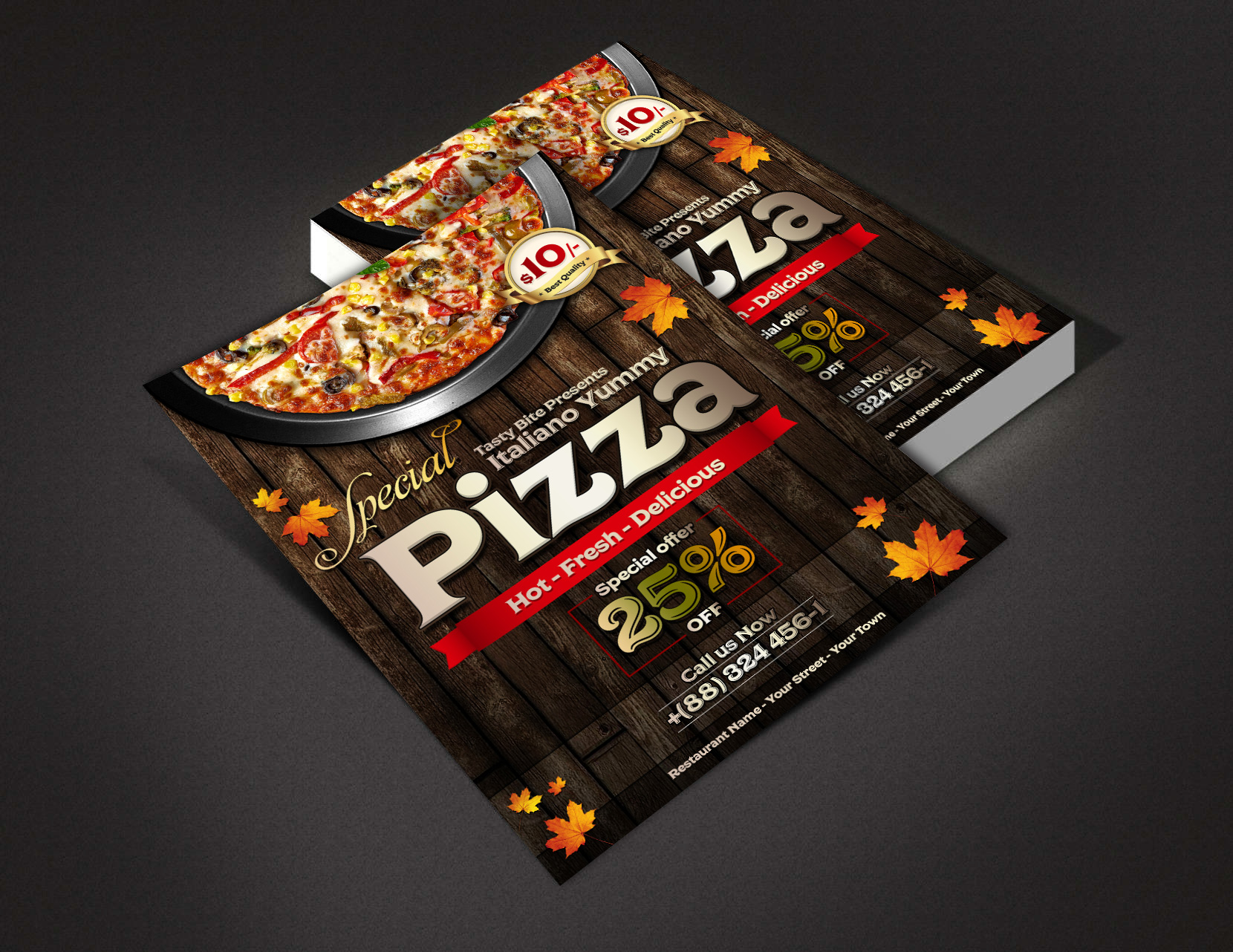 First Version: (PSD File)
For Single Project only
Second Version: (PSD File)
For 5 – 10 Projects
Third Version: (PSD File)
Unlimited Projects
Specifications:
Flyer Template Size: A4
File Type: PSD
Software Version: Photoshop CS6
Resolution: 300 dpi
File Size: 12 Mb
File Format: 7-zip