Having a company employee identity card has its own advantages and perks. For example; if someone is working in a huge company with more than two hundred employees, it is not easy to remember everyone's name but because of the identity card, the communication goes smoothly among the team members. And during site visits and confidential meetings, an employee of a company gets recognized because of his company's identity card.
In addition to all these official purposes, you must know that your company's employee identity card can get you discounts offered by different eateries and brand as well. And yeah that is the interesting and fun part too.
We are well aware of the fact that creating an identity card is not an easy task as there is not a lot of space to work on but all the tiny details need attention and creativity. So if you have to submit a design template to your client of an employee card or you it is your boss who just assigned this task of identity cards to you but he wants to see the template before approving the printing budget then know that we have got you covered. Not only have we saved your time from creating anything from the scratch but also this mock-up PSD is going to get through you in the presentation process as well.
This mock-up PSD of employee identity card design template can be easily purchased from our website – it is easy to download and even easier to make changes in. we have created this template keeping in mind the basic placeholder of the person's photograph, the bar code for entry purpose, text fields for the information details, logo of the company etc.
For the security check and balance, many companies have started up an initiative to assign identity cards to its employees so there will remain no room for any doubt that an unknown person is entering into the premises of the company. It is the security reason that the company's concerns have tried this initiative. It is safer side to get past the haphazard happenings of corrupt people especially robbers and extremists.
Check out company employee identity card design template and mock-up PSD that you can use for your current or upcoming projects—the mockup will help you placing your own design element and it is ready to showcase whereas the template will give you a fair idea that how precisely this identity card shall be made!
So what are you waiting for? Purchase, download and edit this PSD file for giving a walk through presentation to your boss or client of a realistic employee identity card and bag the project for yourself today!
Company Employee Identity Card Design Template and Mock-up PSD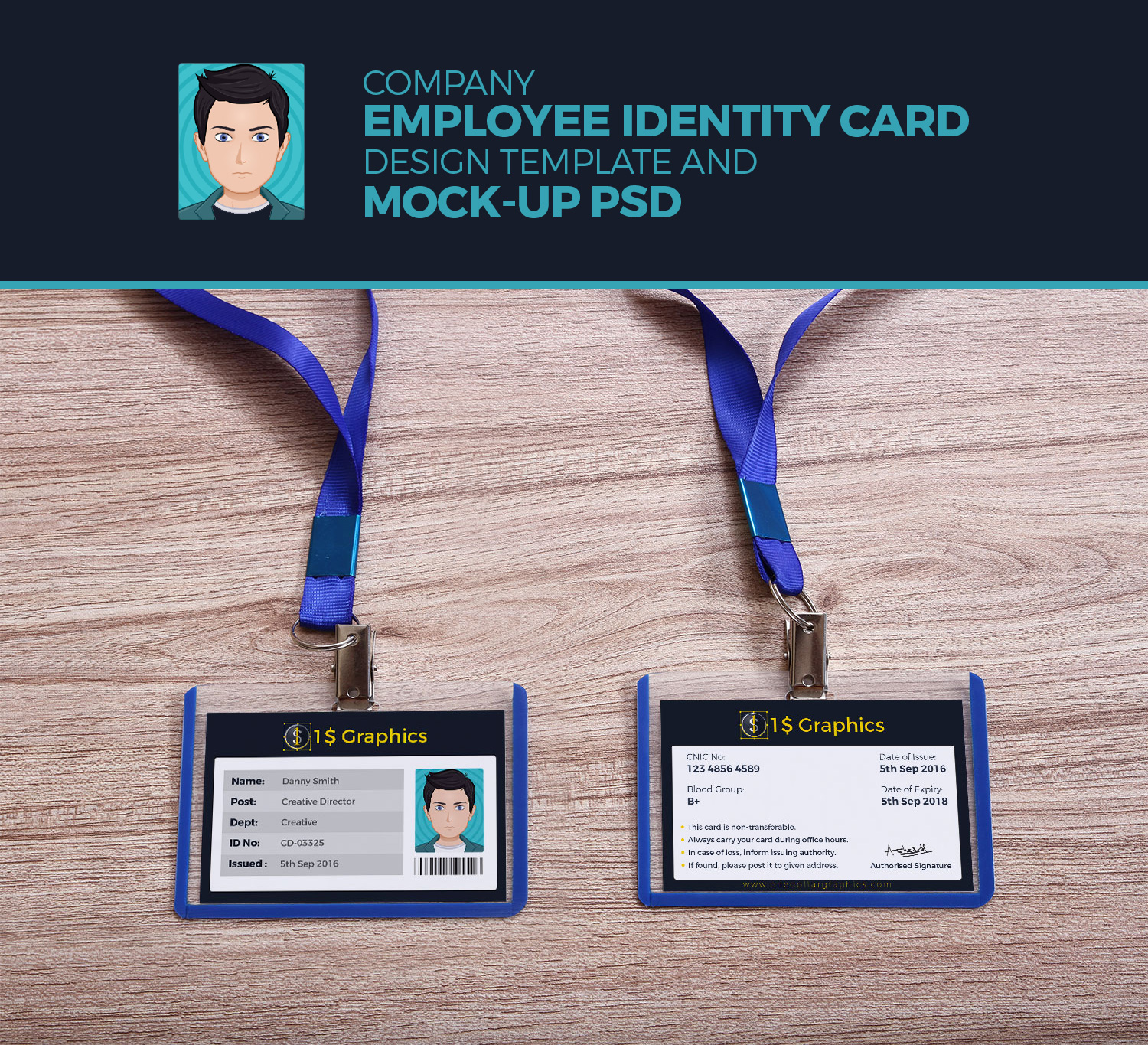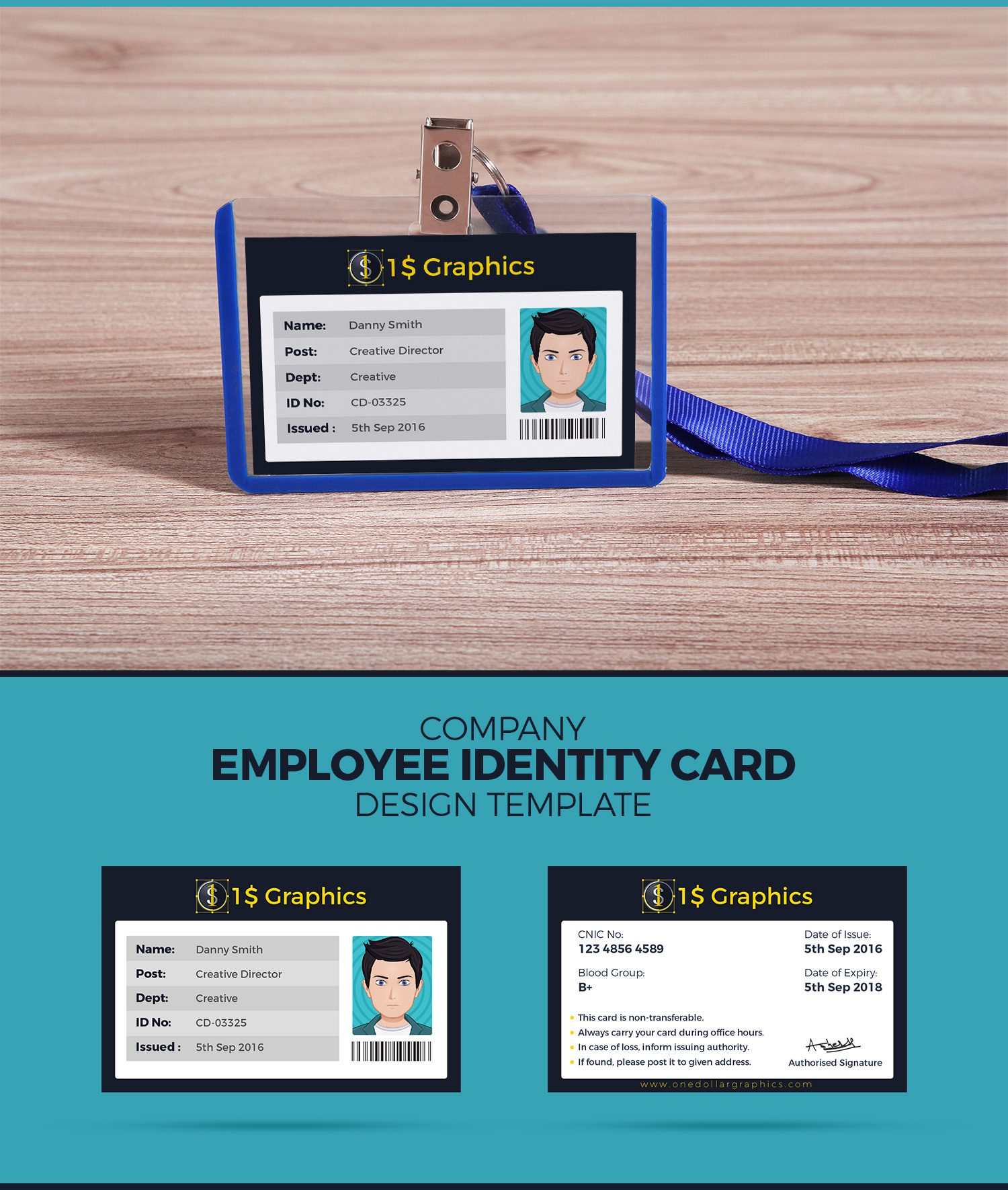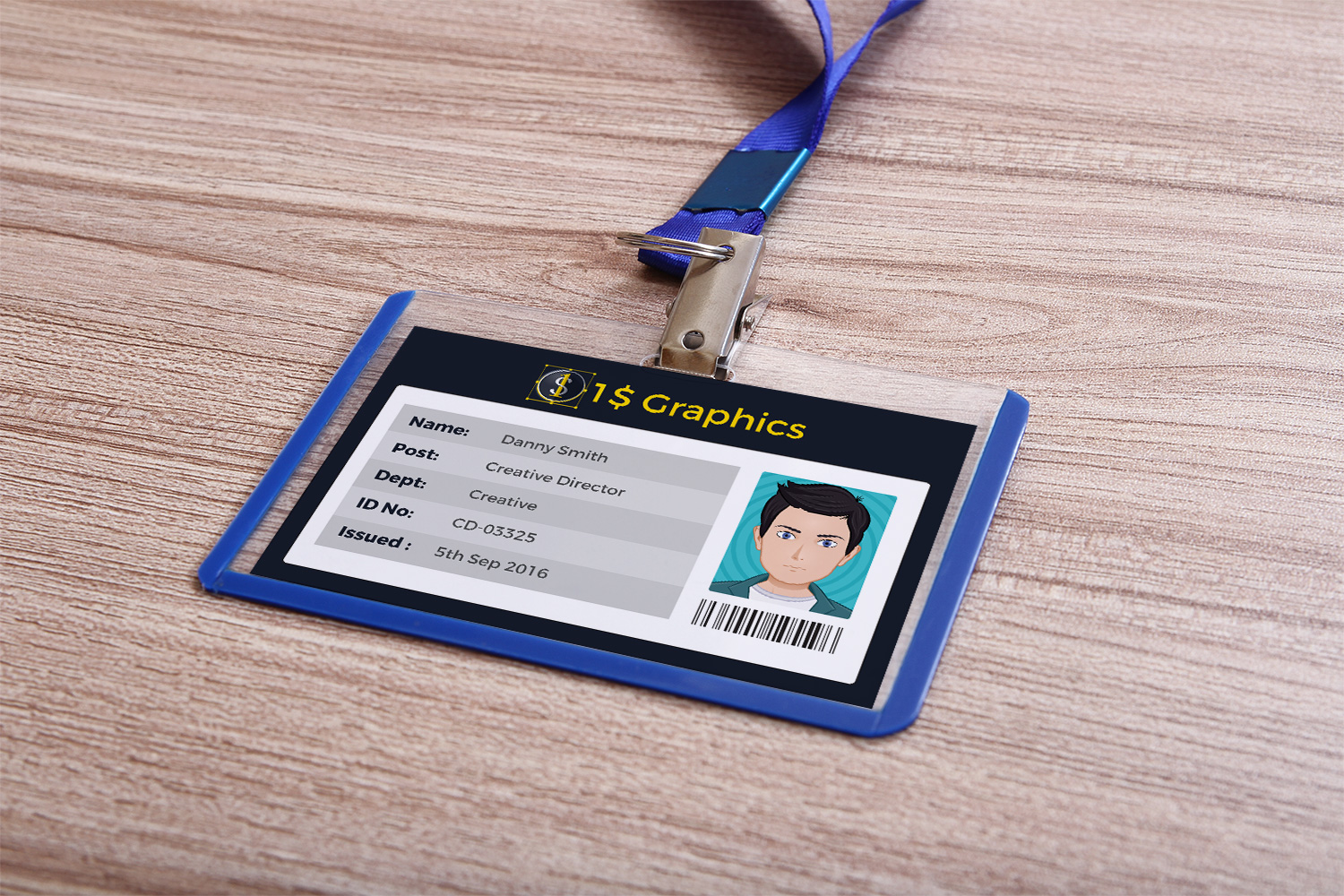 First Version: (PSD Mock-Up, Template Design)
1 Project only for just $1.00
Second Version: (PSD Mock-Up, Template Design)
5-10 Projects for $3.00
Third Version: (PSD Mock-Up, Template Design)
Unlimited Projects for life time for $5.00
Fourth Version: (We Will Put Your Data On Design Template)
If you are not a designer and want us to put your data then you should buy the fourth option and share your details after buying. We will insert your details on existing design template and share the print ready file along with mockup PSD.
Specifications:
Mock-up Dimension: 3000 x 2000 Px
File Type: PSD
Software Version: Photoshop CS6, Illustrator CS6
File Size: 35 Mb
Color Mode: RGB
Zip File Format: 7-zip (Only Opened with 7-zip)