Life gives you a lot of opportunities to avail, so you cannot sit idle for long, like a couch potato, eating on the popcorns' pack. Someday you have to rise up from the comfy bed, and go out for your livelihood. Anyhow, graphic designers usually don't experience this comfort of house, because they are most of the many times seen at their workplace doing their tasks wholeheartedly.
From the logos, brochures to the posters; they get to immerse themselves into manifold tasks. Here I am putting forward bi-fold interior brochure design template which is a clue to make a finer interior design brochure for you all.
A place where people happen to spend a lot of their time becomes very close to their hearts. They cannot choose to not like that place because a room, a balcony, a lounge and even a conference room of an office is full of sentiments for different people at different levels.
Emotional attachment takes control over everything and this is the reason why human beings want to stay connected with a room or a place they are living in. And they also want to make that place look beautiful, to give the feelings of confidence, to give positive vibes and to refresh the memories and challenges which were taken in that place for moving ahead in life.
Whenever an interior designer is chosen for revamping a place, we must all know that it is not an easy task for the owners to let go of an old wall paper that easily or to dump a cushion because it cannot be taken care of anymore. So it is very important to know that an interior design brochure has to be very welcoming and appealing that people feel convinced to hire an interior designer. And that they can trust the designers with their special rooms etc.
To create that look and feel where people will be connected with their potential interior designer, our extremely talented graphic designer has created this beautiful bi-fold brochure design template. Through this brochure design template, interior designers can not only keep their existing and potential customers updated with new projects and trends etc. but this marketing material can also help the designers make new loyal customers as well.
This interior design brochure is available in A4 size on these formats;
Indesign INDD
Illustrator Ai
PDF
So if you have a task of creating a brochure design for your interior designer client, look nowhere else, purchase this template design from our website today, make changes according to your project and requirements and you are good to go!
Bi-Fold Interior Brochure Design Template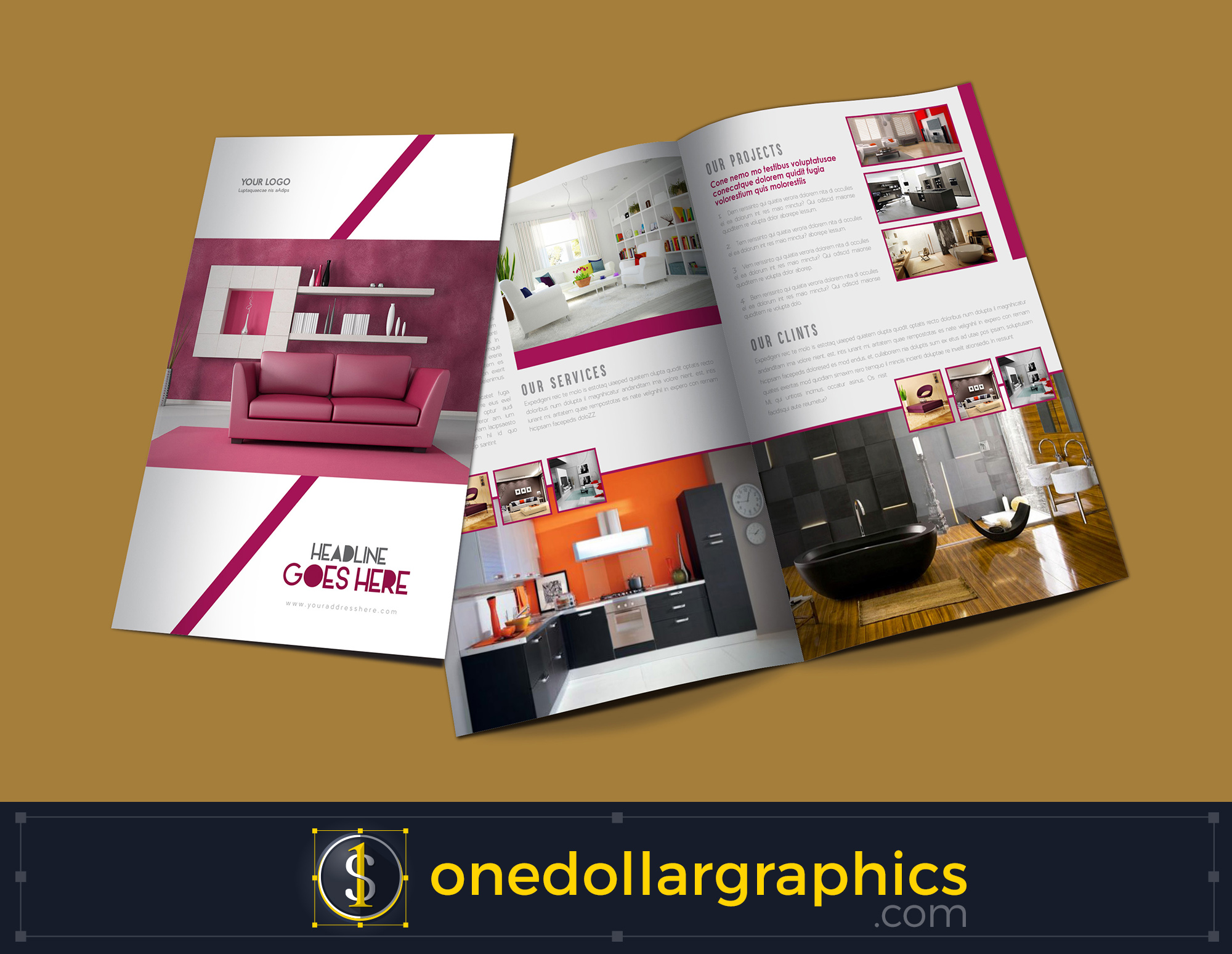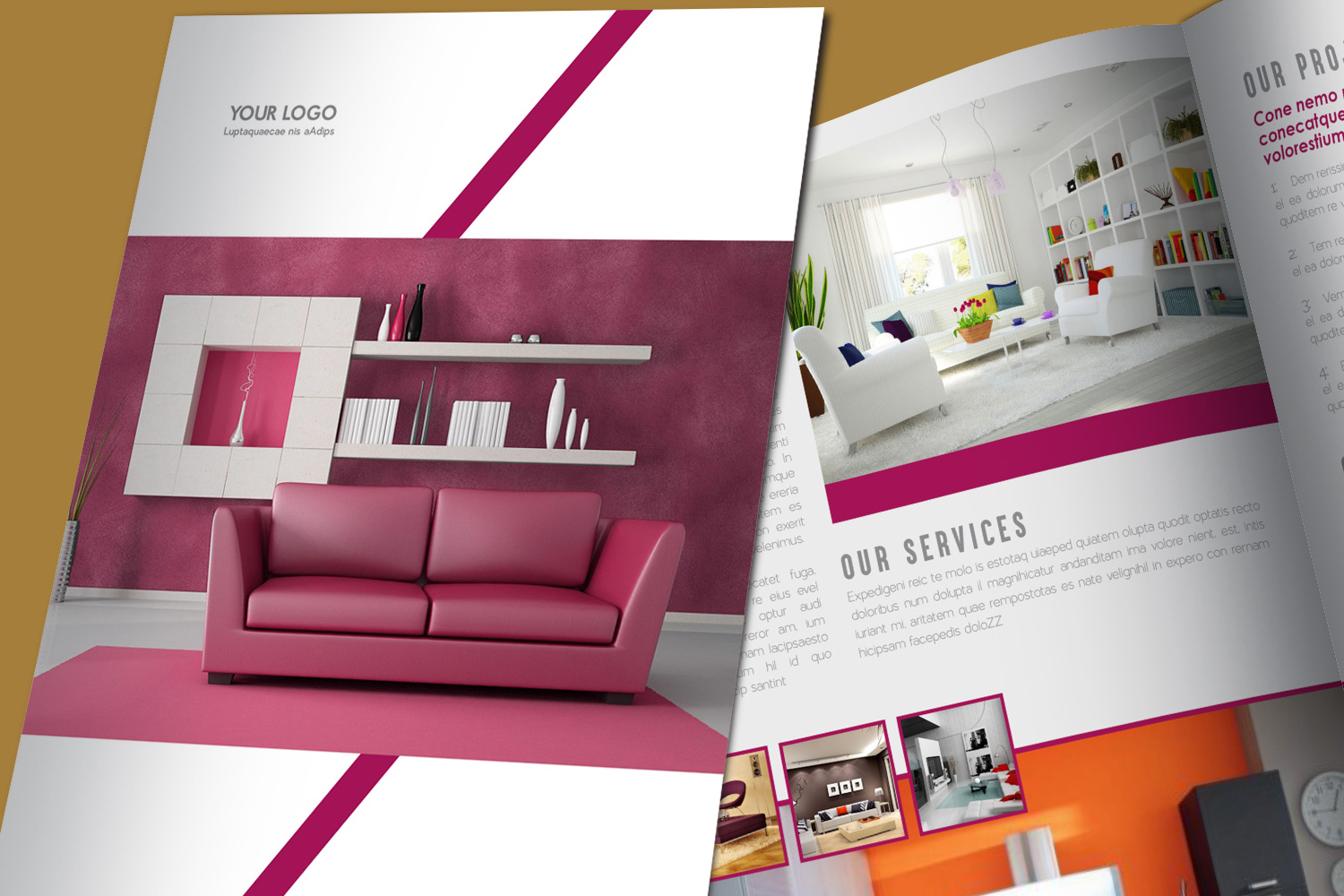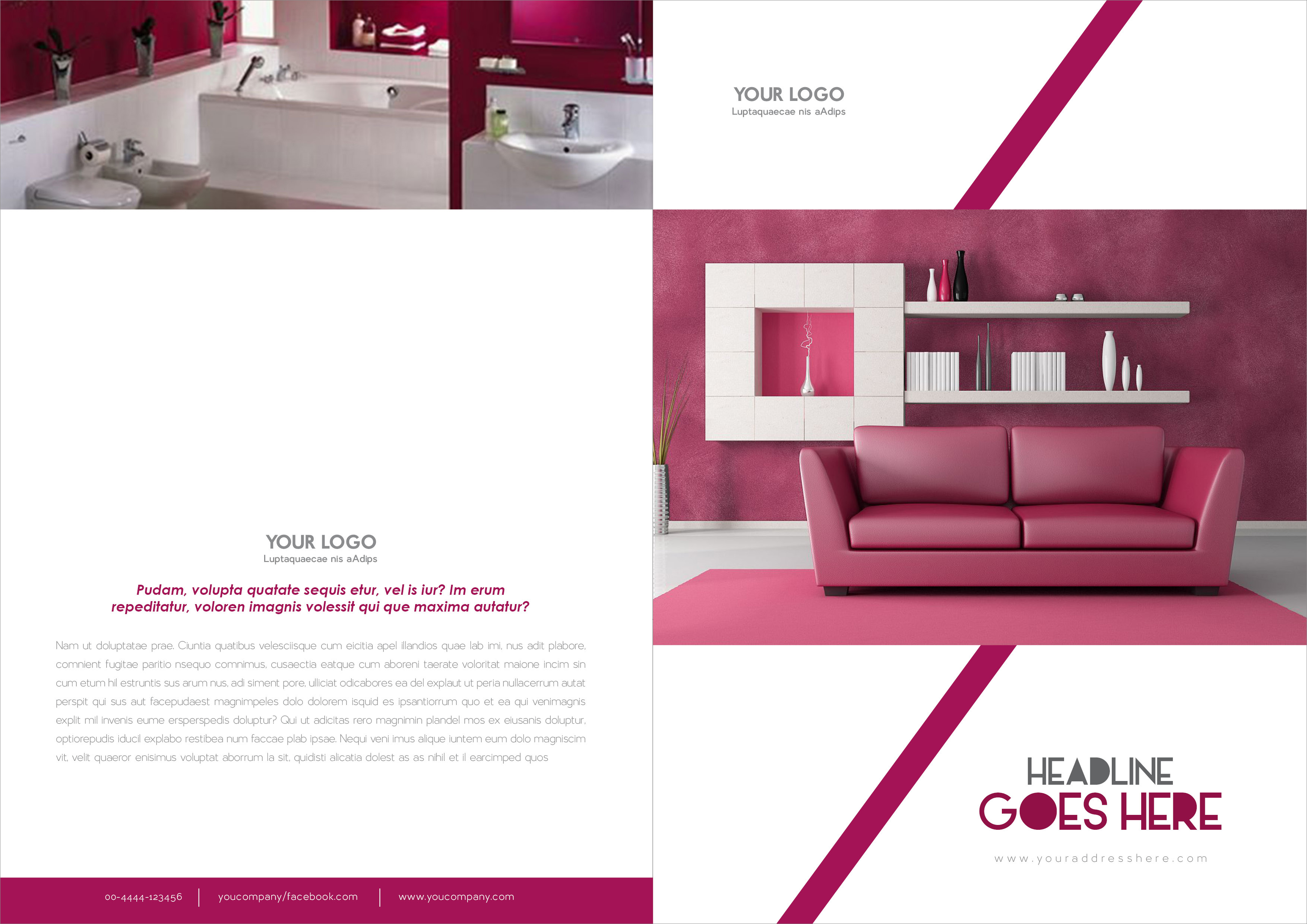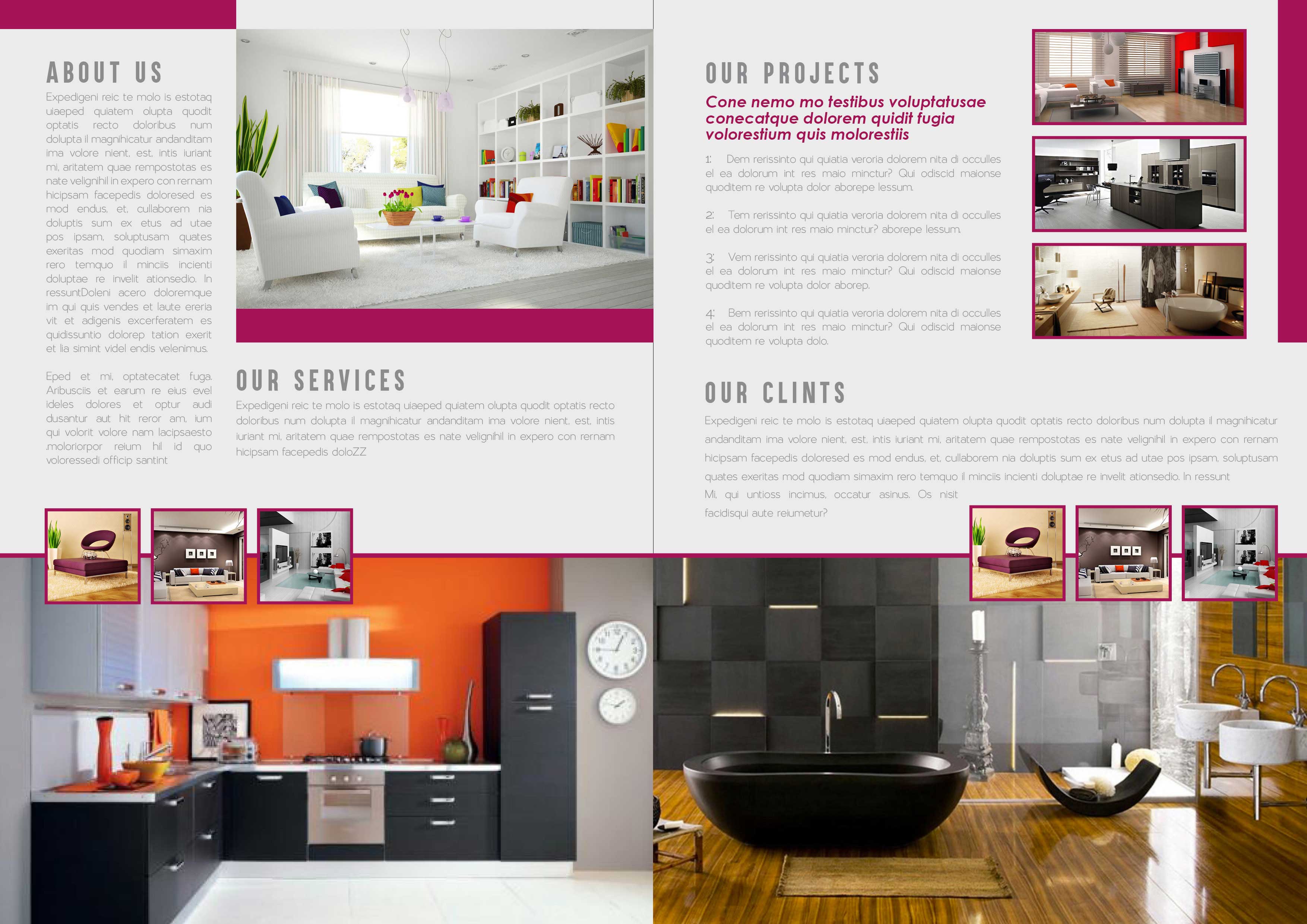 First Version: (InDesign File)
For Single Project only
Second Version: (InDesign + Illustrator + PDF File)
For 5 – 10 Projects
Third Version: (InDesign + Illustrator + PDF File)
Unlimited Projects
Specifications:
Brochure Template Size: A4
File Type: Indesign INDD, Illustrator Ai & PDF
Software Version: Indesign CS6, Illustrator CS6
No of Pages: 4
Resolution: 300 dpi
Color Mode: CMYK
File Size: 1 Mb / 2.5 Mb
File Format: WinRAR