Life offers you many chances and gives you many opportunities but when we are just so small, we crawl back & forth, not knowing what tomorrow will unfold. It is always some baby steps at first that later makes us a bigger man in future. No brand, no businessman was born this way. Everybody so us has gone through rough and tough situations, facing worst case scenarios, keeping steadfastness, being persevere and following our ways during adversities and turmoil's.
This is life—packed with a lot of uncertainties, bringing before us trials and challenges. So we eventually grow up, after graduating from the institute, having the degrees in hand, we are always in search of a good job and a finer position that gives us a good pay for all the efforts that we have done during the academics. Convincing others about all your potentials is difficult unless you have all the evidences and legal documents with you for applying for a good designation.
Workplaces have different environments, we get across all and sundry, we meet and greet them. Earning livelihood becomes the priority when we are mature to raise the family and feed the souls. A job of a good reputed designation, with a good salary package, offering a good self-esteem is all that many of us desire to have. This all can happen if you have made yourself a good CV –resume that has all your credentials, work experience, potentials, and degrees; activities written precisely and concisely, your bio data, your goals and ambitions, your entire academics and more about yourself to have a clearer view—"who you are!"
So here I am providing you simple yet professional resume (CV) design templates that will make you know how pro resumes should be built. Have a look at it. Stay tuned for more interesting and fruitful posts tomorrow and recurring week.
Simple Yet Professional Resume (CV) Design Templates For Graphic Designers & Web Developers
File Formats: Ai, EPS, PSD, PDF, CDR, DOC, DOCX, INDD & IDML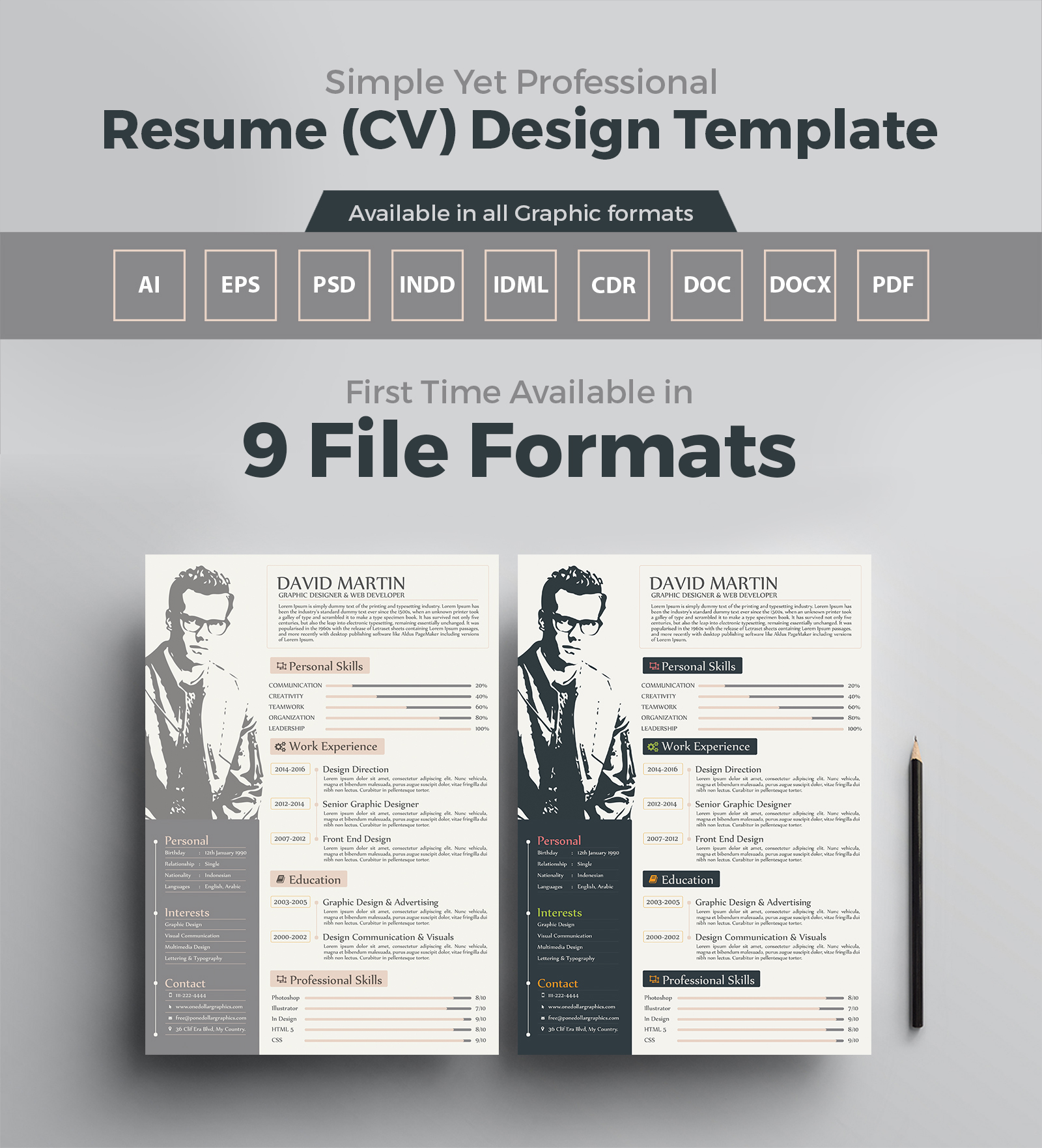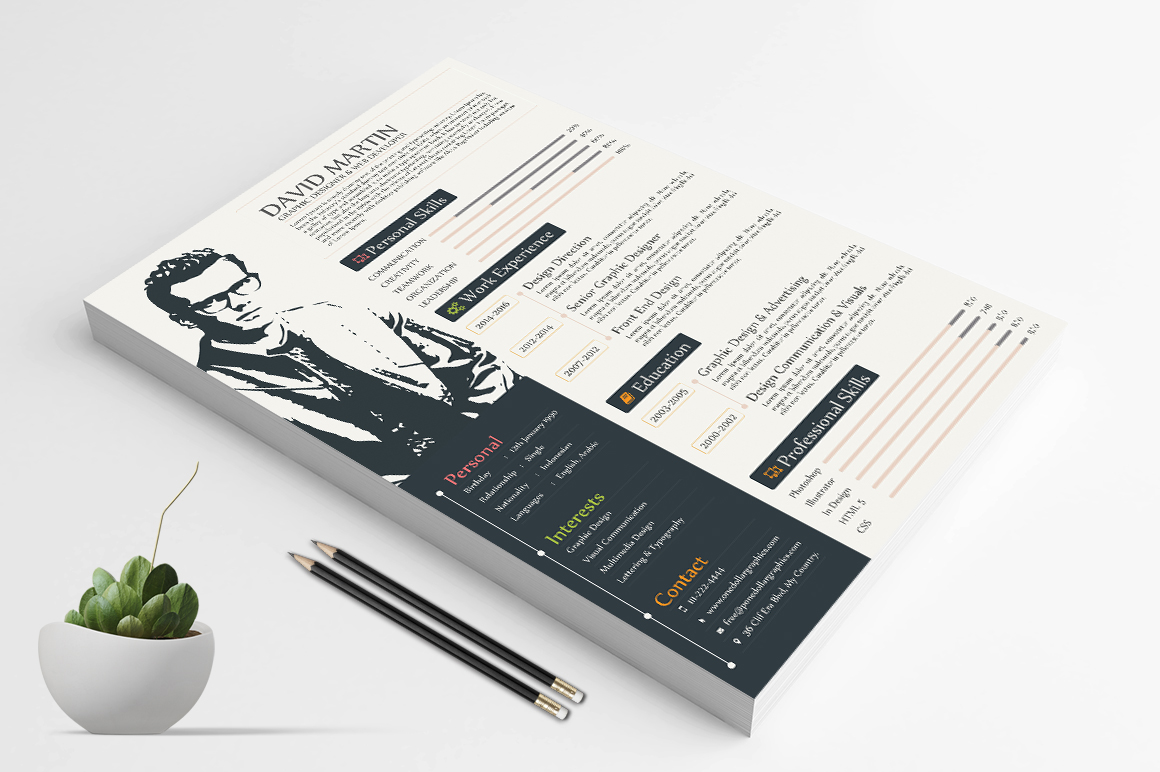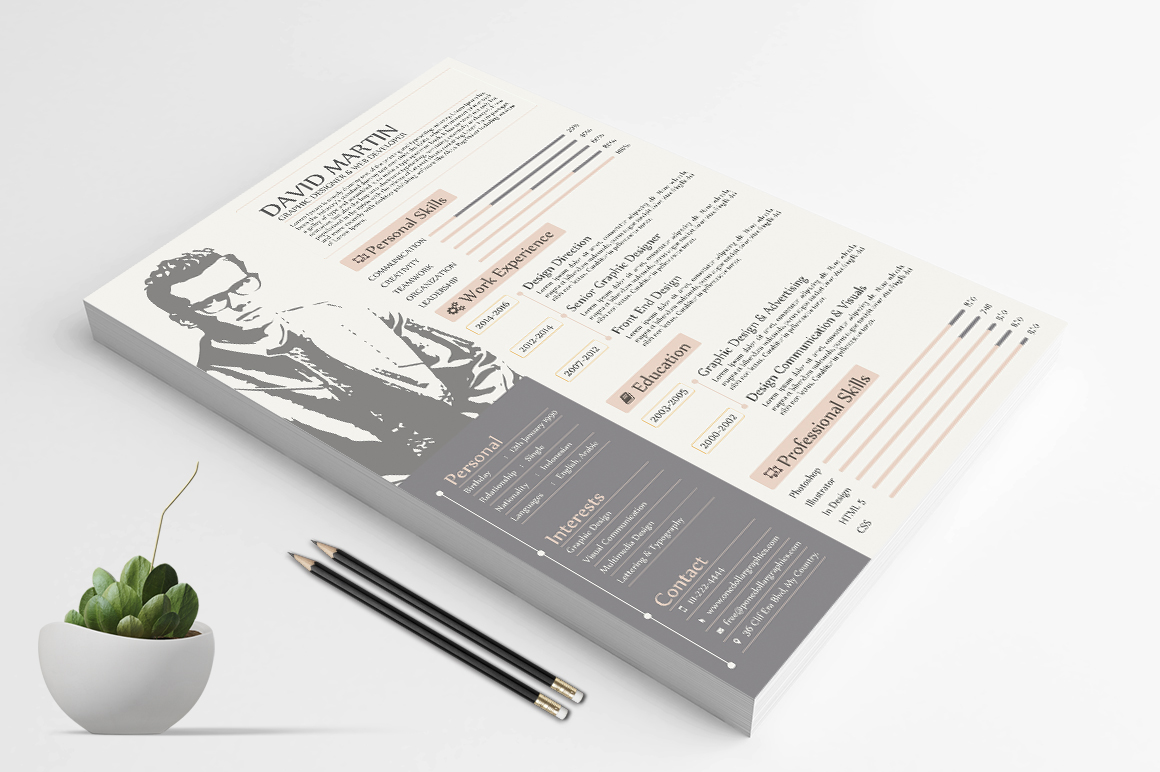 First Version: (MS Word Formats Doc & Docx)
Second Version: (All Files)
Specifications:
Resume Template Size: A4
File Type: Microsoft Word Doc, Docx, Illustrator Ai, Photoshop PSD, Indesign INDD & IDML, CorelDRAW Cdr, EPS & PDF
Software Version: Illustrator CS6, Photoshop CS6, CorelDRAW 11, Indesign CS6
Resolution: 300 dpi
Color Mode: CMYK
File Size: 1 Mb / 7.5 Mb
Zip File Format: 7-Zip (Only Opened with 7-Zip)