Our first premium file is scary Halloween night flyer design template which is available in Photoshop PSD. You can use this as Halloween invitation card (for university/college/school Halloween masquerade/party), you can customize as per your requirement.  All the layers are properly named so you can easily change the location and edit the fonts. make it as your party poster, flyer or paste it on the doors or walls. You can also use the vector graphics used in the poster for Halloween buntings.
Halloween is a time to celebrate keeping all the superstitions alive. This day is normally celebrated by small children who go from home to home asking for a trick or treat and can be extraordinarily playful because the day demands them to be. But on this day, youngsters also plan out different parties etc. to play around games, have nice food and other fun related activities.
To celebrate Halloween to the fullest; different schools, colleges, universities and cafes organize parties where people are especially invited to join all dressed up in costumes of their favorite spooky and scary characters and like witches and ghosts too. Nice food and masquerades add more to the fun of a Halloween night parties.
So if you or your clients are planning to invite their friends, colleagues and relatives to a Halloween night party – you can surely make use of our interestingly scary flyer template design to create invitations.
Invitations have to be so attractive and amazing that no one thinks of not attending a party – which is why this awesome flyer design was created so that whoever happens to receive this invitation, they are left with a choice but they show up to yours or your clients' party.
All you will have to do is to purchase and download this scary Halloween night flyer design template's PSD. This flyer template design is easy to edit and make changes on. Not only is the template design is fully editable but it has all the necessary areas included which are to be used for mentioning the details of the party, address of the venue, timings and itinerary as well.
So just stop thinking too much. Purchase this design template from our website, make changes according to the event and get to invite people to the best and scary Halloween party of the year.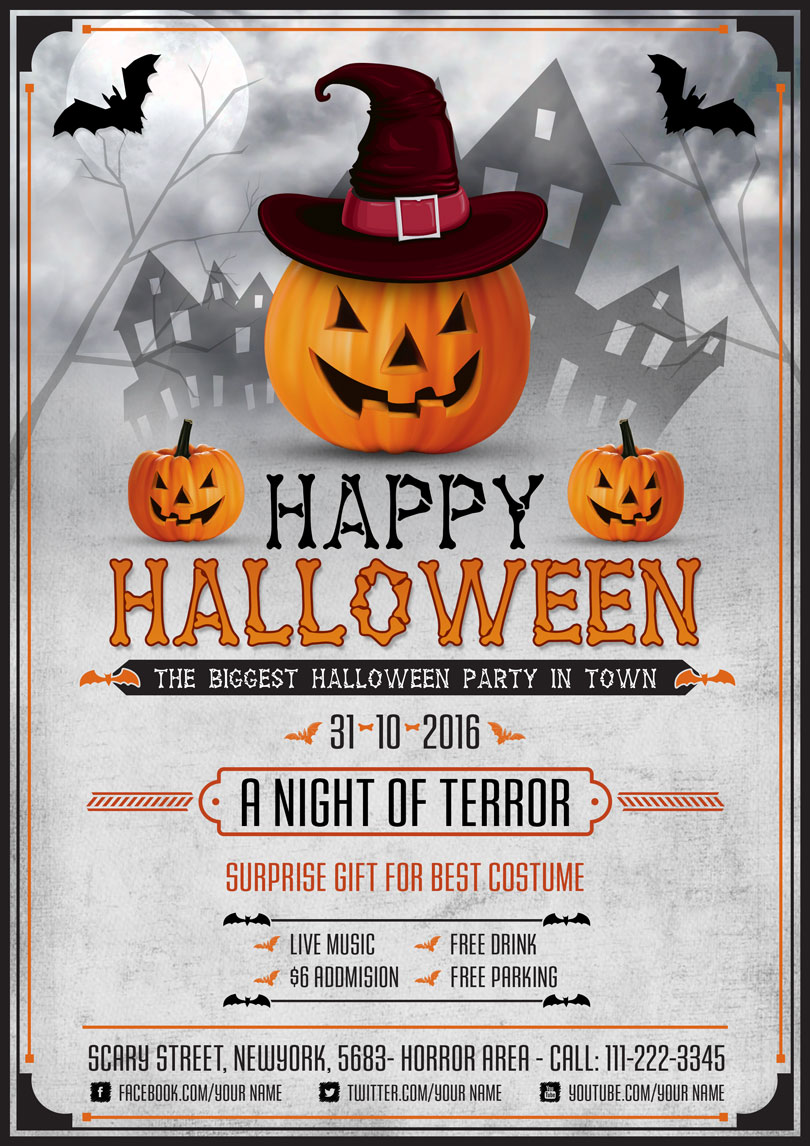 Celebrate Halloween 2017 like never before and give us your valuable feedback.