No matter what the brand sells and no matter how big or small a business is, consumers are only made when the brand manager decides to market a product or service and when the marketing materials are used to be displayed, shared with sent out to potential customers and when brand becomes visible through marketing and remarketing.
It is extremely important to promote a business by making and executing proper marketing strategies as without a plan, nothing can be useful for the brand and for its consumers. Know that taking care of the appearance of a product matter a lot. Because well designed and executed marketing materials not only help a business owner gather customers' attention but in fact, all these contribute in building a relationship of trust and loyalty between a customer and a brand as well.
Are you planning to create a high quality outdoor advertising billboard mock-up for your brand or your client just called you in and demanded for a billboard design? Whatever the case is, always know that our exceptionally passionate for design and creative graphic designers have got your back and we promise to never let you down. In fact, we can guarantee that by creating an outdoor advertising billboard mock-up, your clients are going to approve the design and project with you instantly. Yes, that is the convenience we are providing you with!
For your clients' presentations, this mock-up is going to help you demonstrate how an outdoor advertising billboard will look like in printed form on a larger platform. Be sure to mention the good points of creating outdoor advertising billboard ads and how these will help the brand grow.
So do not waste too much time on thinking – get your hands on this file now. All you have to do is to purchase and download this easy to edit and amazing high quality outdoor advertising mock-up PSD and get started with you work already!
High Quality Outdoor Advertising Billboard Mock-up PSD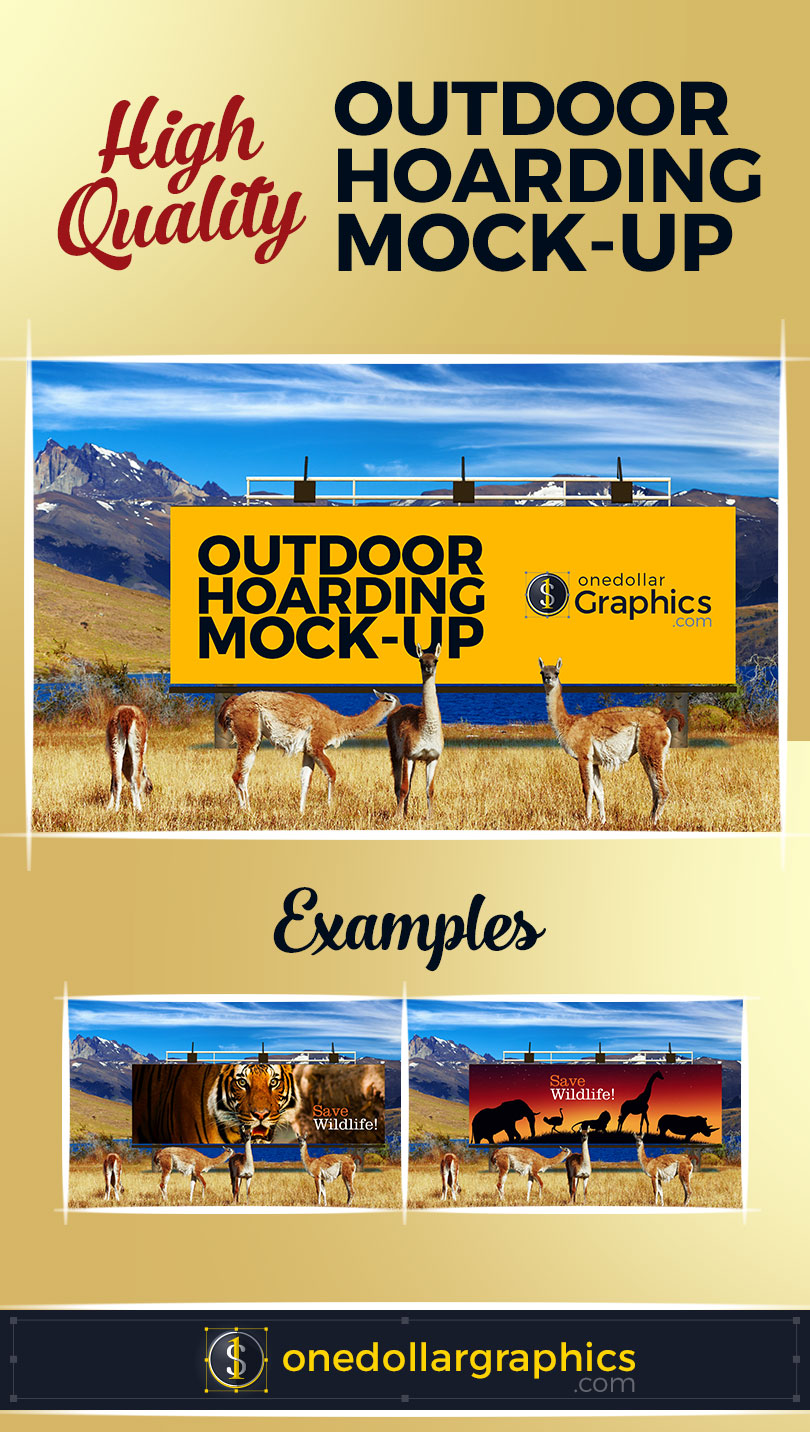 First Version: (Billboard Mock-Up PSD)
1 Project only for just $1.00
Second Version: (Billboard Mock-Up PSD)
5-10 Projects for $3.00
Third Version: (Billboard Mock-Up PSD)
Unlimited Projects for life time for $5.00
Specification
Outdoor Mock-up Dimension: 4000 x 2500 Px
File Type: PSD
Software Version: Photoshop CS6
File Size: 17 Mb
Color Mode: RGB
Zip File Format: 7-zip (Only Opened with 7-zip) Read before extracting