To talk in detail about the creative die cut photography brochure template, it is important to know what die cut photography really is! Die cut photography is the label on a printed material which stands out than the rest of the material. It is created by making a sharp blade into any desired shape and then this blade is mounted on a strong backing. This technique is known as 'die'.
When the 'die' is ready, it is placed on the paper or anything which has to be cut in a shape and then the die is pressed against it. This die cut technique can also be used to have a desired shape in a larger number. The die can be of any shape and size which goes perfectly with the overall look of the designed material.
All marketers and brand owners can promote their brands by being creative and producing marketing materials which are eye catching and are capable of attracting more customers. And to be honest, die cut photography can be very helpful in making a brand stay ahead in the game because of attractive brochures, flyers etc.
Since we are specifically talking about the photography brochure template design, we urge you to go creative while marketing yourself or your photographer clients. So let's just come to the point, this brochure template is designed by our imaginative graphic designer to provide you support for your design projects.
This die cut photography brochure design is A3 in size and is available in different formats which are listed below;
The very intriguing design of this brochure will help a photographer stand out among his competitors and the photographers can also engage more customers by being so creative.
So what are you waiting for? Purchase this brochure template from our website and start creating the best of die cut photography brochures.
Creative Die Cut Photography Brochure Template Design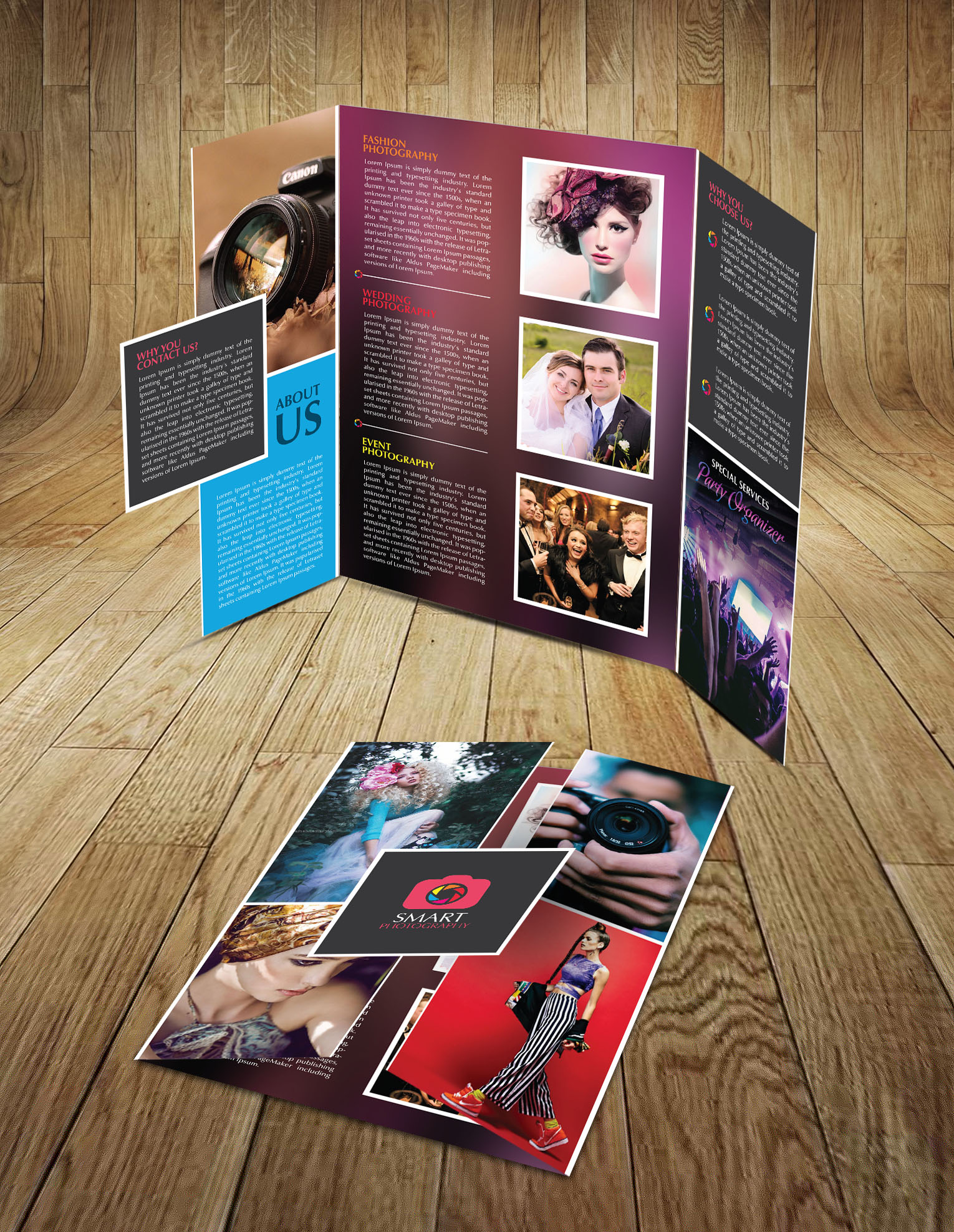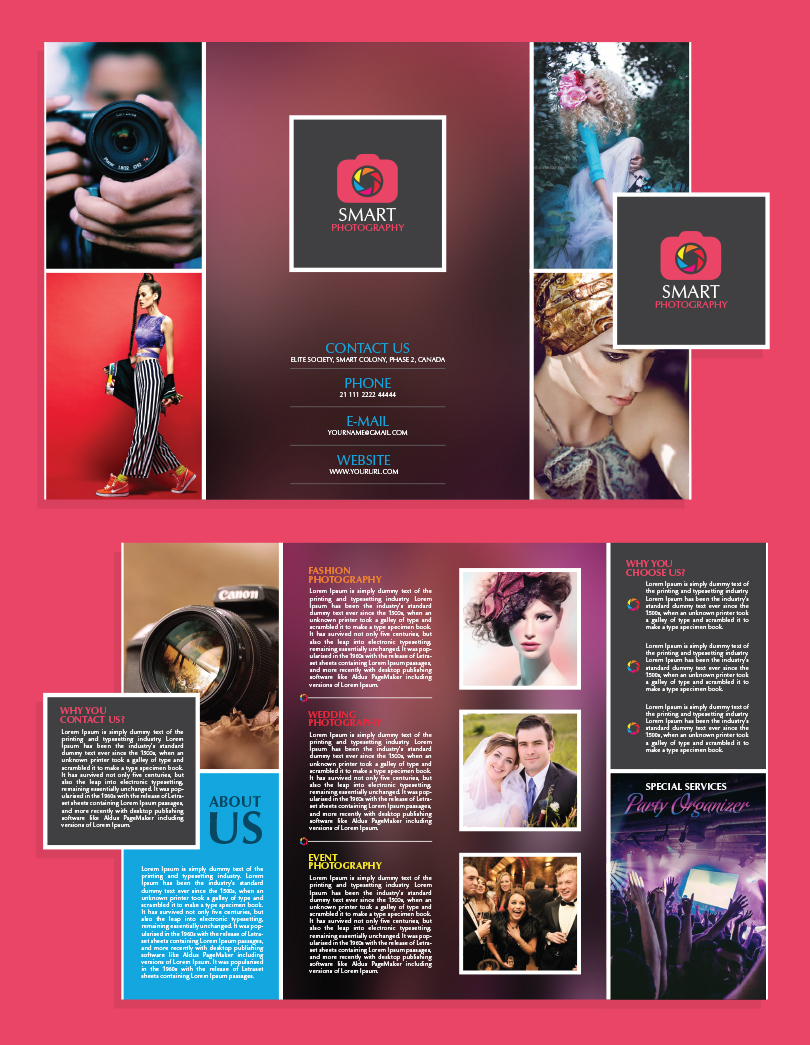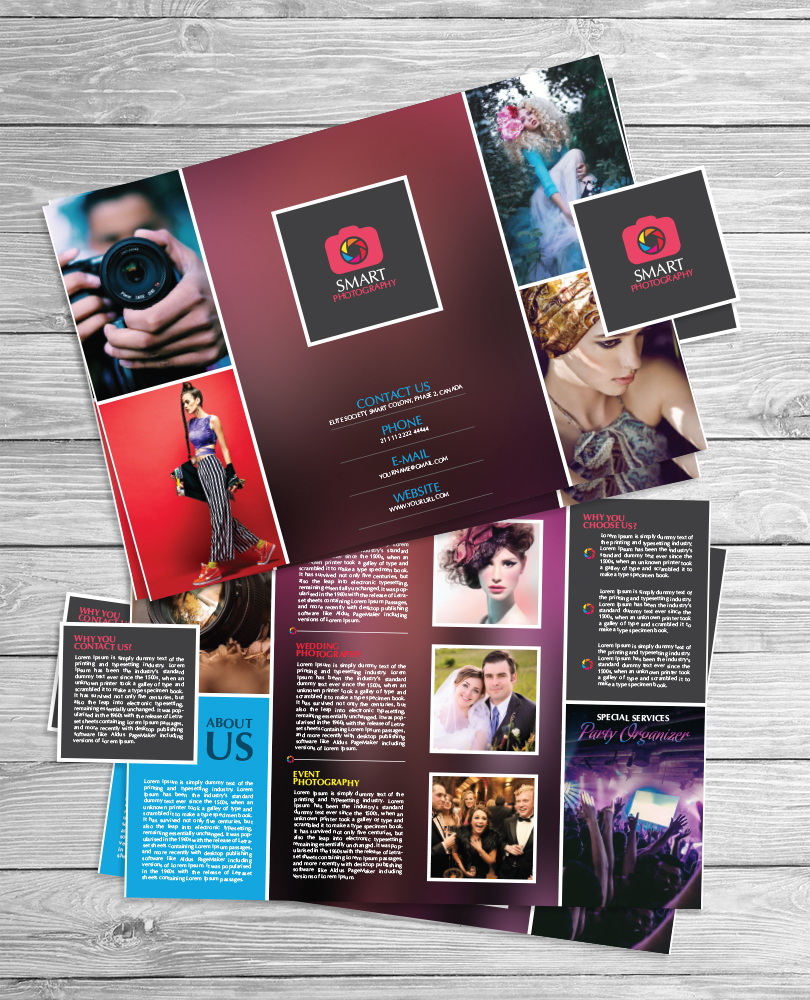 First Version: (Illustrator + CDR + PDF File)
For Single Project only
Second Version: (Illustrator + CDR + PDF File)
For 5 – 10 Projects
Third Version: (Illustrator + CDR + PDF File)
Unlimited Projects
Specifications:
Brochure Template Size: A3
File Type: Corel Draw Cdr, Illustrator Ai & PDF
Software Version: Corel Draw 11, Illustrator CS6
No of Pages: 4
Resolution: 300 dpi
Color Mode: CMYK
File Size: 12 Mb
File Format: 7-zip